Splick, da' Groove, and the Everyday People,
 
Get Ready!..These are the bands you've been searching for your upcoming event!
Splick, da'Groove
High Definition
RoCk-iT!
Top 40 / Variety / Original party bands, based in the Northern California-San Francisco / Bay Area, committed to keeping your client base entertained, dance floor packed and musically satisfied!
Splick da'Groove and the Everyday People was started and continues to be managed and promoted by Eric B. formerly of The Nation Funktasia, who wanted to move in a direction that presents musicians and vocalists who are powerhouse entertainers to bring the highest level of quality, sound, performance, energy and emotion when it comes to engaging and entertaining audiences!  all whom are professional and quality musicians and vocalists providing spectacular non stop power house entertainment!
Bassist David A., Musical Director,  and formerly of major recording artists Club Nouveau, MC Hammer, Collage and songwriter for Madonna, just to name a few, is one of those powerhouse musicians and music producers that brings a level of commitment to the music and stage performances assisting Splick da'Groove and the Everyday People Team to continue to be a constant musical force performing real music 4 real people!
 
These bands can be comprised solo, duo, 3 piece to 15+ musicians and vocalists (contingent on size of event or venue) who specialize in playing soul / neo soul, r-n-b, old school / new school, blues, jump blues, rock-n-roll, funk, pop, hip hop, country, latin, rock and jazz standard hits that you know and love spanning from the 1940's through 2015, and just may take you back a little further!  Splick bands can also SUPER-SIZE the band by adding a horn section, specialty singers and dancers for the Ultimate Splick, High Definition or Groove Foundation Hit Show!!
All of our team members are professional musicians who have either signed with major recording acts and  / or performed with major main stage acts around the country and abroad who are able to play and sing an eclectic mix of live music if needed.  You might even spot a famous celebrity or two sitting in...ya never know!!!
You won't be disappointed with any of our performers!
This impressive lineup of musicians have performed and / or recorded with
Earth Wind & Fire, En Vogue, Foster / McElroy, GQ, Janet Jackson, Lionel Richie, Mariah Carey, Madonna, MC Hammer, MIdnight Star, Morris Day and The Time, Paul Simon, Pete Escovedo, Regina Belle, Sheila E, Club Nouveau, Samuelle, Swing Out Sister, Tony Toni Tone, The Nation Funktasia, Michael Cooper, Con-Funk*Shun, Alexander O'Neal, Groove Theory, ZAPP and !!!!
No matter the size of the venue or event "No performance is to big or too small.  It's all about Rockin-n-Rollin!"  
Also, in addition, our team bands are professional bands committed to marketing your business in conjunction with the bands public performances to assist in bringing new clientele to your establishment or business i.e., Internet and electronic marketing, email, texting, flyers, website, T-shirt  and collateral materials, logo branding and most importantly good ol' grassroots marketing...(word of mouth) to assist in helping too make your business or special event a...Huge Success!
Contact Splick, da' Groove, and the Everyday People so we can put together an entertainment package that fits your party planning budget!!  

Real Client References
 
We hired Splick Da Groove to play at our wedding and they were incredible! All my guests keep talking (even months after the wedding) about is "how great the band was." My husband and I are really into music so we had a 70's themed wedding and Eric, the contact for Splick Da Groove, worked with us to pick all the best 70's funk and rock songs. For our first dance, they performed Thank You by Led Zeppelin and knocked it out of the park! My guests were tearing up because they did such a beautiful job performing this difficult song - that they learned for our wedding by the way! I can't say enough about how good they sound and how professional they are - this is not your typical cover band, they are REAL musicians that turn a James Brown or Tina Turner cover into magic.
They are also very organized, Eric contacted my venue several times to make sure he introduced himself and got details from the sound tech. He called me several times to talk about what I was expecting and what songs I wanted them to learn and play. He is a true professional and so talented. You will not be disappointed with your experience!
|   |   |
| --- | --- |
| 5 Stars | Expertise |
| 5 Stars | Communication |
| 5 Stars | Professionalism |
| 5 Stars | Priced Fairly |
| 5 Stars | Adaptability |
| Rating                      | 5 Stars                                                  |
| --- | --- |
| Reviewer: | Stacie A. |
| Event: | Wedding Reception in Nicasio, CA |
| Event Date: | Aug 1, 2015 |
| Hired As: | Dance Band |
These bands are Amazing! Eric, the band leader that I spoke with regarding my musical requests for our party was extremely pleasant, professional and made every effort to accommodate my requests, including learning new songs for the this very special occasion. The band members were all extremely talented musicians and singers, versatile, friendly, and looked very professional. Splick, Da' Groove and the Everyday People had our guests dancing and having such a great time, we didn't want them to stop! I received fantastic comments from our guests. I would definitely hire them again and would highly recommend them to perform at other events.
- Donna L, 6/18/2011, Anniversary Party, and 11/16/2013 Birthday Party - Fremont, CA
          
Available for All Occasion's!
Anniversaries, Awards Nights, Bachelor Parties, Bachelorette Parties, Banquets, Bar Mitzvahs, Bat Mitzvahs, Birthday Parties, Casinos, Christenings, Christmas Parties, Church Services, Clubs, Coffee Shops, Community Events, Conventions, Corporate Functions, Country Clubs, Cruise Ships, Dinner Dances, Festivals, Fraternity Functions, Fund Raisers, Graduation Parties, Grand Openings, Hotels, Jingles, Movie Soundtracks, Picnic, Private Parties, Proms, Resorts, Restaurants, Reunions, Showers, Ski Lodges, Sorority Function, Studio Sessions,
TV Soundtracks and WEDDINGS!!!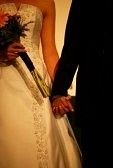 Contact Us:
info@splickdagrooveandtheeverydaypeople.com